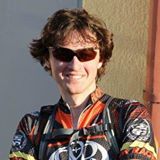 Software engineer since 2010s. Started with embedded development for 8 and 32-bits microcontrollers in C, C++, then mobile and now landed at Ruby and data engineering. Currently working at aytm.com. Complete CV can be found on StackOverflow jobs.
In this blog you may find useful stuff about programming. As a developer I find a lot of useful articles in people's blogs. So, why not me if I have something to share?
You may find me on social media. Feel free to ask for help or anything else.